Tweet


"Matsuki" Ramen Stand
Phone:090-2956-7509(20:00~23:00頃)
Yotsukura-machi Higashi 2-chome, near Komeri Co., Ltd.※※behind the Yotsukura Branch of Iwaki Credit Union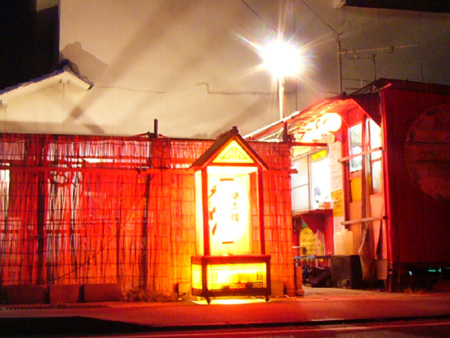 Mixed fillet Sauce Pork Cutlet on Rice 1,000 yen

This sauce cutlet on rice has the best mouthfeel. They also say the epitome is the mixed fillet sauce cutlet bowl of rice at "Matsuki". The tender fillet dripping with meat juices and garbed in a crunchy cover, along with a succulent shrimp and thick sauce, makes a taste that is downright impossible to resist. In this day and age, fewer people are willing to fork out more than 1,000 yen for lunch, and the number of folks who order our meal "worth more than the price we ask" surpasses that for other popular restaurants in the neighborhood. It can be said with certainty that if you eat this once, you'll be back again and again. Couples, and people accompanied by children, please feel free to come here because, besides this single item, there is a ramen combo with a smaller serving for women.



The store details
| | |
| --- | --- |
| Name | "Matsuki" Ramen Stand |
| Address | Yotsukura-machi Higashi 2-chome, near Komeri Co., Ltd.※※behind the Yotsukura Branch of Iwaki Credit Union |
| Phone | 090-2956-7509 |
| Hours | 11: 00 to around 15:00 (For the time being) |
| Closed | Wednesdays |

There is a case unlike a placed amount of money.