Tweet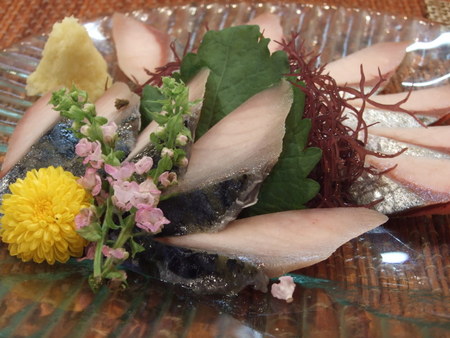 Sashimi (mehikari/greeneyes, etc.), tempura (whiting, and so forth), boiled fish (kinki etc.)

We give "a feast for the eyes, to taste with the tongue" skillfully prepared with reliable seasonal material, and delicately presented. Sashimi, plus marbled tuna, and red gnomefish roasted in the skin; our people spare no effort to make you happy. At this time we are recommending "salt-seared bonito" that brings out the superb flavor of the bonito, and the "sea urchin tempura" that spreads the fragrance of the sea urchin in the mouth. Because the shopkeeper purchases these himself every day, he is able to obtain seasonal ingredients that are best suited for his recipes; the variety of tastes is the secret to this shop's acclaim. For the dish in the photo, we recommend reservations. By all means give us a visit.


The store details
| | |
| --- | --- |
| Name | Hiroshi Fish Restaurant |
| Address | Onahama, Take-machi 23-2 |
| Phone | 0246-53-3151 |
| Hours | 17:00 to 23:00 |
| Parking | Yes |

There is a case unlike a placed amount of money.