100円/5PT

ポイントカードが使えます
Tweet


Seasonal Pork Cutlet dining "Minoru"
Phone:0246-36-2329
Yoshima-machi, Kitayoshima Aza, Kita Machida 30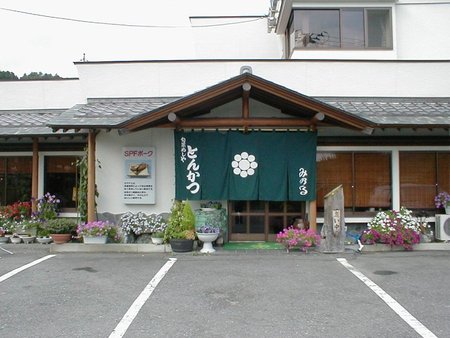 Traditional Taste; Minoru's Rice Dish 1,050 yen (one dish 840 yen)

For more than 40 years, our shop has used SPF pork in all of its dishes. Because the swine are raised in a comfortable stress-free environment, they are not prone to certain pathogens, and the tender meat can be used in dishes that do not require much cooking, like shabu-shabu. We use this tender meat (two kinds, loin and fillet) in our cutlet rice bowl, with specially made sweet and spicy sauce and fluffy egg that make this dish something to brag about and we'd really like you to experience this texture and taste as it spreads inside your mouth. Furthermore, you can savor this traditional taste at home with "Homemade Cutlet rice bowl, head" (398 yen).



The store details
| | |
| --- | --- |
| Name | Seasonal Pork Cutlet dining "Minoru" |
| Address | Yoshima-machi, Kitayoshima Aza, Kita Machida 30 |
| Phone | 0246-36-2329 |
| Hours | 11:00 to 14:00; 17:00 to 20:00 |
| Closed | Wednesdays |

There is a case unlike a placed amount of money.